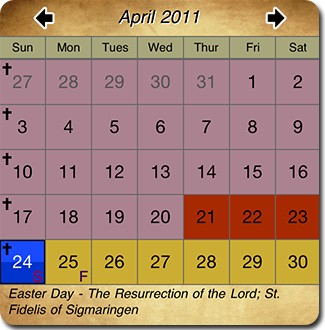 A Missal At Your Fingertips:
A Full Liturgical Calendar displaying all of the Church seasons. The calendar is color coded based on liturgical season and shows Holy Days of Obligation, Solemnities, Major Feasts and Saints.
Mass Readings for every liturgical cycle (A,B,C,I,II) are included! This includes First Reading, Psalm, Second Reading, Alleluia, and Gospel for all Sunday and Weekday Masses. Readings are always available for every day (No WIFI connection necessary - which comes in handy when you have no connection available!)
The liturgical texts provided in iMissal are used with the permission of the Confraternity of Christian Doctrine and the International Committee on English in the Liturgy. They are the official texts approved for use in the dioceses of the United States by the U.S. Conference of Catholic Bishops.
Audio of the Mass Readings. Audio is only available for a "sliding window" of approximately 30 days. Great for Lectors preparing for Mass or those with visual impairments.
Order of Mass. Ever wish you could follow along in Mass and have all the prayers, responses, etc. available. Now you can! Great for RCIA candidates that are new to the faith.
Mass Videos. We have teamed up with CatholicTV.com and now provide videos of the Mass for you to watch (* WIFI connection is required for optimal playback of videos).
---
My Daily Bread
A unique Bible verse for every day of the year displayed on beautiful backgrounds (No WIFI connection is necessary). These verses have been hand selected from some of the most popular. Also included are some obscure verses you may have not seen before. If you miss a day you can easily go back to view previous verses.
Three different Bible translations to choose from: NAB, NIV or KJV
Share verses via FaceBook or Email.
Save your favorite verses for later reference.
Search on any word across all verses to quickly find your favorites.
View previous verses if you miss a day.
Random Verse option.
---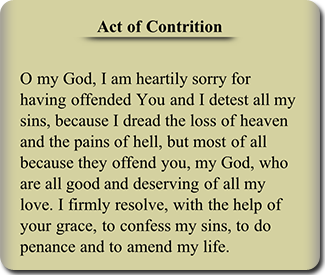 Prayers
A large collection of Catholic Prayers is included.
Sorted by categories to easily find a prayer for a particular purpose or special need.
Share prayers via FaceBook or email your favorite prayers to your friends.
Prayers for Confession, Acts of ... , Morning, Mid-Day, Evening, Virgin Mary and many, many more...
---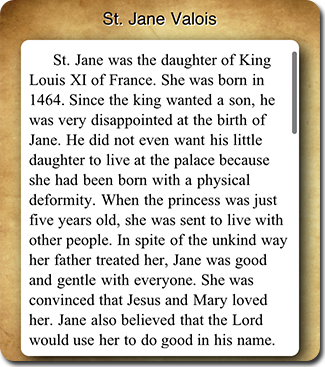 Saint-A-Day (In-App purchase)
Cantcha teamed up with the Daughters of St. Paul to develop a comprehensive daily Saint application. Saint-A-Day is built using content from the extremely popular Saint-a-Day books from the Daughters of St. Paul through their publishing house, Pauline Books & Media. The application is useful as a reference tool, for daily meditation and prayer, and as a spiritual companion. Saint-a-Day is also practical for teachers, homilists, and leaders who want to bring the lives and examples of the saints into their classrooms, homilies, and groups.
A Saint biography for every day of the year! Each biography concludes with a short meditation for the day on what you can learn for your daily life from that saint.
A full liturgical calendar, to quickly navigate to any saint biography of the year.
A fully searchable, alphabetic listing of saint biographies.
Share Biographies via Facebook or Email.
Saint Prayers. A large collection of prayers. Searchable and categorized by need (e.g. addiction, sickness, financial struggles, etc.)
Share Saint Prayers via Facebook or Email.
Patrons. Want to know who is the patron saint for your need? Includes a fully searchable patronage listing which can be sorted by saint or patronage.
Email a prayer intention directly to a community of sisters, the Daughters of St. Paul, who will join you in prayer for your intention. You may even get a response from one of the sisters!